Frye Island Waterfront Vacation Rental
www.FryeIslandVacations.com

On Frye Island in Sebago Lake, Maine
About Frye Island
Home | Photos | Rental Description | Testimonials/Comments | About Frye Island | Renter Info
Availability & Price | Contact Us


Frye Island is located in the middle of Sebago Lake, the third largest lake in New England. The island is about 2 1/2 hours north of Boston and is accessible via a 7 minute car ferry ride ($30 round trip). The ferry will accomodate any size vehicle, including your trailered boat (extra ferry fee for your boat). So, although you'll be on an island, you can drive all the way to the front door.

The island has a golf course, community pool, tennis courts, basketball court, playground, marina, over 10 public beaches, a convenience store, ice cream stand, restaurant with a bar, and golf club house with a lounge (open to the public). There is also a community center with ping pong, foosball, pool, board games, small library, and summertime "camp counselor" that organizes and runs activities for children and teens.

You can take a virtual Frye Island tour on the official Town of Frye Island website:

Other area links: See photos of the island below: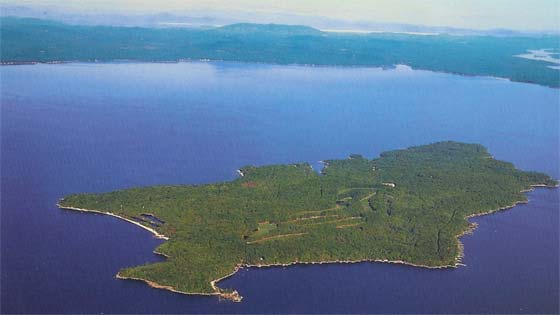 Frye Island, looking northwest from Emerald Point.


Sebago Lake, looking west over Sebago Lake Basin. Frye Island is in the center left, adjacent to Raymond Cape in the center right.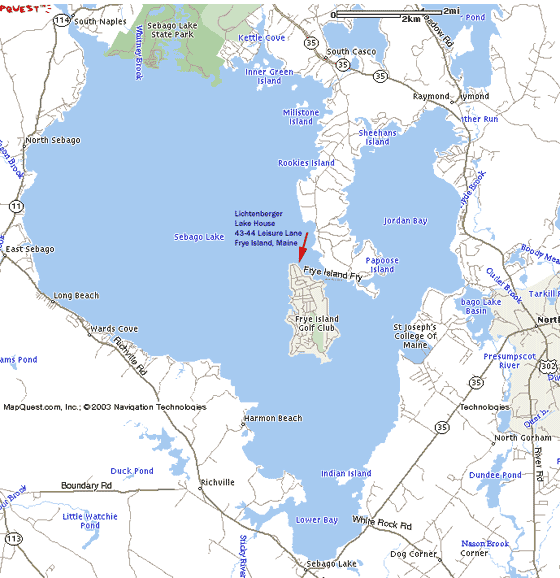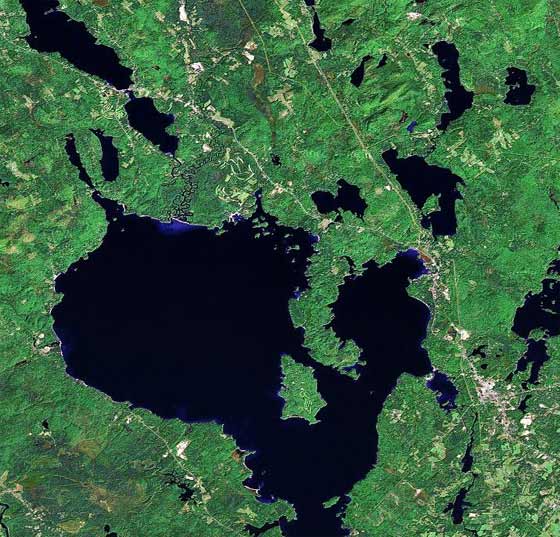 Satellite photo showing Sebago Lake, Brandy Pond, part of Long Lake,
and towns of North Windham, Raymond, and Naples.